Keeping active, staying connected
Making connections
For Eileen Rayner, there is more to her weekly Boost Your Fitness class than exercise.
It's about connection, too – and the members of the group have formed some great bonds, offering support, company and camaraderie to each other.
Since farewelling her teaching career for good at the end of 2020, Eileen, a Buccan local of 46 years, has signed up for a range of social activities. Many – like Boost Your Fitness – are part of Logan City Council-run programs.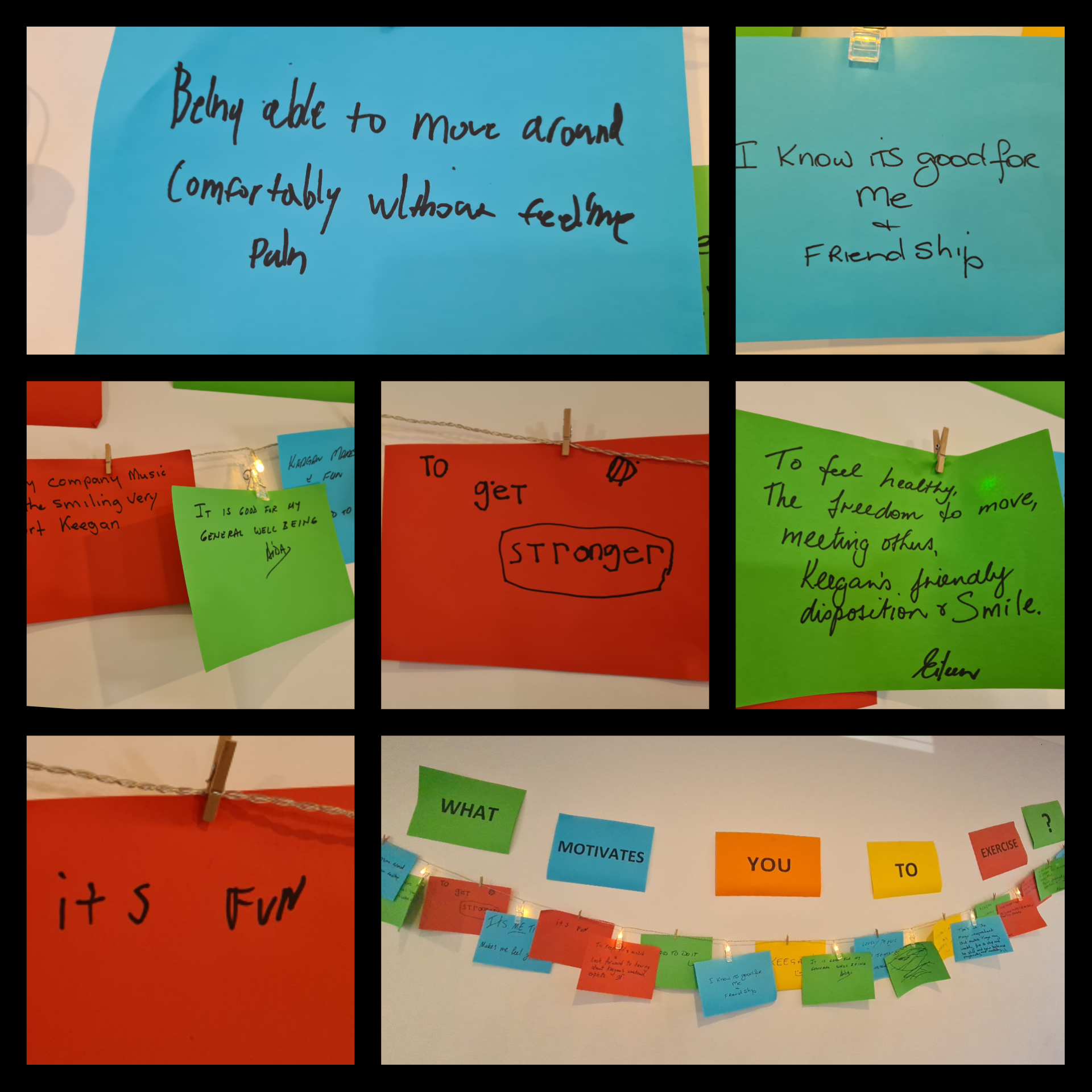 Below - the Boost Your Fitness participants were asked to write down why they exercised.
Boost Your Fitness is part of Council's Active and Healthy program, and is run out of Resolve Health physiotherapy clinic in Logan Village.
"The group of us who go each Friday have formed a great relationship, where we know we can turn to each other, and where we'll check in with anyone who doesn't come along to the class," says Eileen.
"We chat a lot through the lesson – we have also come so good in terms of fitness that we can even chat through the warm up and cool down, so it shows we are getting fitter too!
"We are all a similar age so we can ask advice from the instructor and they'll be able to tell us what to do to keep mobile. We're all really comfortable with each other in the group."
Eileen has also joined a local gardening club after learning about it through one of her fellow attendees.
She is also a member of a local choir, quilting group, a book club with Marsden Library and is an artist working with the Logan Artists' Association.
"I always tell people that you need to make a phone call and go out and try new activities," she says.
"Connection is so important that when you become involved in these activities you can see how everyone is connected.
"I was involved in welfare and did counselling early in my career, so I know that it is so important to feel connected to others in the community – and all of these activities enable that."
You can find out more about Active and Healthy programs here.