KRANK - a week in the life
For Logan City Council's Community Programming Officer Hailey Ryan, there's something exciting happening every day. During the school holidays, she's out and about ensuring the KRANK School Holiday Program is running smoothly for the Logan community. Her schedule is always packed with activities and smiles – check out what a week in her life looks like!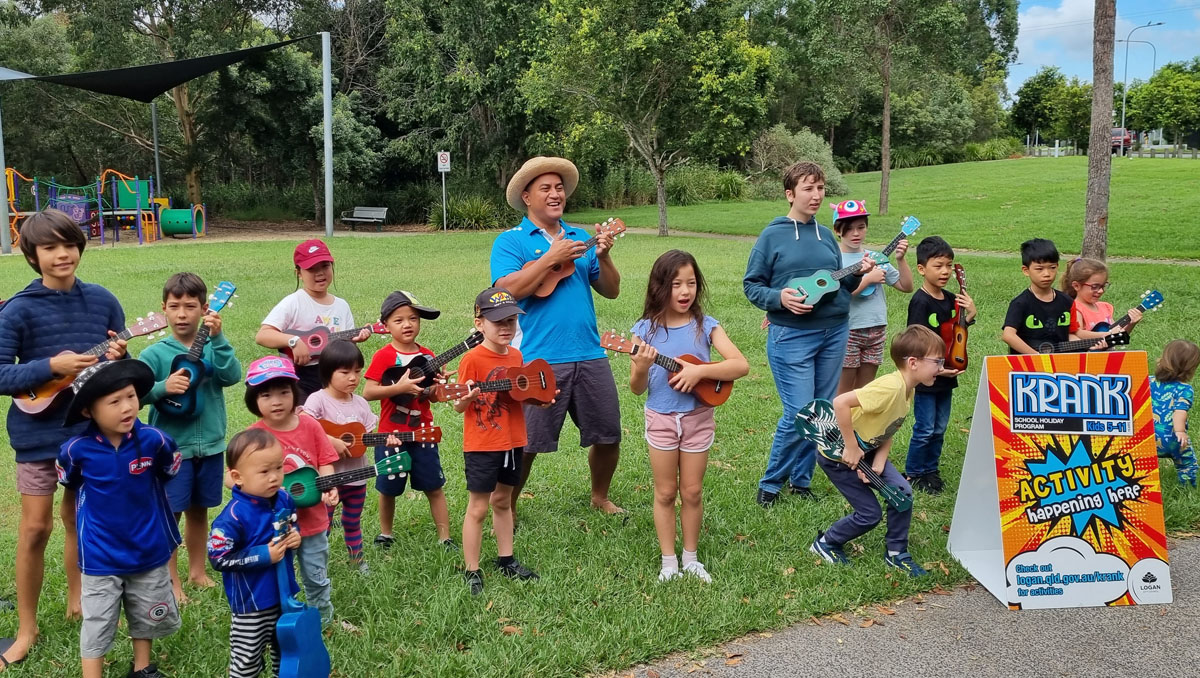 Monday, 4 April
I started the first week of school holidays at the Ukulele Music and Song activity! We had about 20 kids in attendance, and we all gathered around to learn some chords and sing songs. It was a super fun activity, and everyone had a massive smile on their face.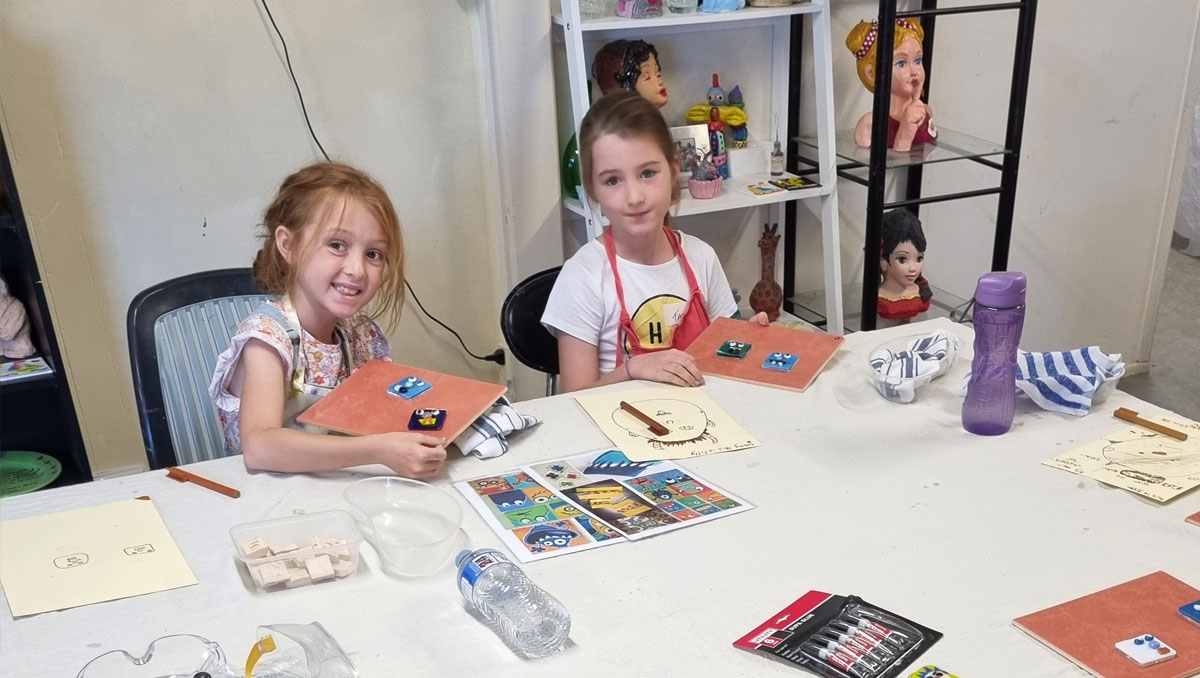 Tuesday, 5 April
Next up I attended Glass Fusing, it was such an awesome session! During the activity, we collected different pieces of glass to create our very own glass face and fired it in the kiln to finish. At the end of the session, we were able to take home our completed piece of artwork. What I loved most was seeing how all the kids could really express their own personalities and create something they loved.
Wednesday, 6 April
Today I spent the day in the office making sure I was keeping up to date, responding to community enquiries and attending team meetings. I love my days in the community, but I also love staying organised and up to date with what is happening within the broader team.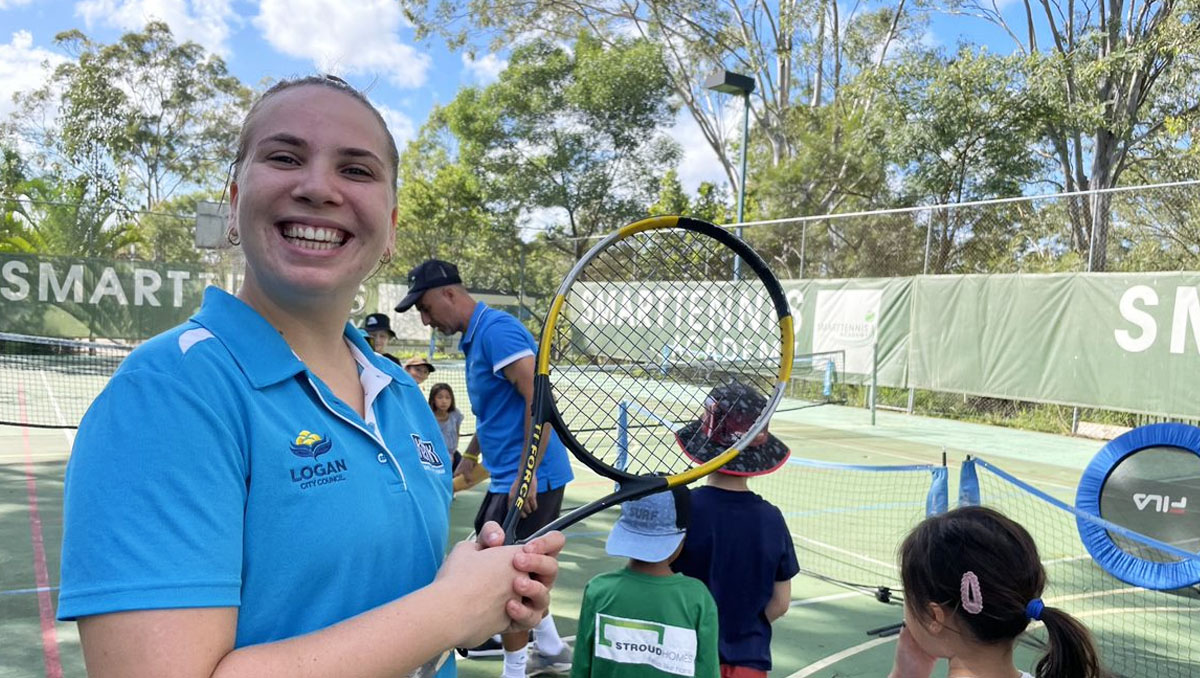 Thursday, 7 April
Today was jam-packed! I started off playing Tennis at 8:30 am. All the kids were given a racquet and we began by playing some fun ball games as a group. Once the group games finished, each participant was given some time to practice their backhand and forehand. I'm not a tennis player by any means, so it was super rewarding to learn some new skills! The kids were so excited to learn about tennis and to swing the racquet.
At 9:50 am, I rushed off to Pat and Play with a Shark and Ray. When we got there, we were introduced to the shark and rays in the water. Our instructor taught us about the animals and how friendly they are, which made everyone feel comfortable and settle their nerves. We then got to hop into the water and pat the shark and rays, the kids were so happy to be trying something new. Some were shy at first, but by the end everyone was so comfortable and enjoyed the animals. One of the participants even said that this was the best day ever!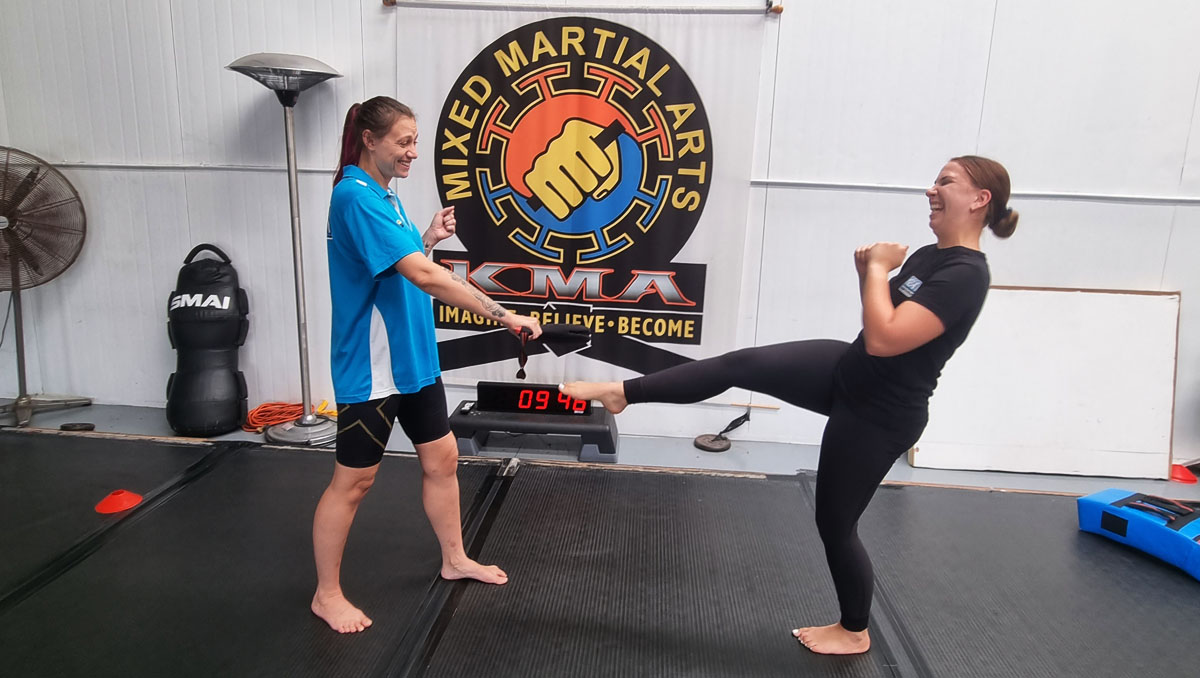 Friday, 8 April
At 9 am, I set out to attend Martial Arts. All the participants were welcomed onto the floor mats for some warmup games. The class then learnt the fundamental skills like learning how to block and strike. All the participants walked away with a big smile on their face, knowing they had learnt some new tricks.
And that's a wrap on what a week as a Community Programming Officer looks like! It's been a fulfilling week and it makes me so happy to see participants having a good time. I've also received great feedback from happy parents, with many saying their kids are making lots of new friends and how they wish they knew about the program sooner.
Want your kids to experience the best school holidays ever? Bookings for the June/July school holidays open on Monday 13 June. Be quick, spots fill up quickly.
Check out KRANK for a huge range of free and low-cost activities.