Poetry and kookaburras at Regents Park
A published poet who knows kookaburras by name, Regents Park-based Gaill Macciocca is changing how others view the City of Logan, one poem at a time.
For the last 30 years, Gaill has provided insightful social commentary through poetry.
Her work, first published in the Park Ridge News, playfully questions outdated stereotypes sometimes associated with the City of Logan.
"I want people to be proud of being from Logan. I want them to learn more about it."

— Gaill Macciocca
Gaill's pieces reveal her beautiful inner world and vision.
Formerly a teacher, Gaill is both an artist and educator as she breaks barriers for others to see what the City of Logan is really like.
Her most popular pieces, such as "Come on down to Logan", guide readers on a journey to learn something new about the neighbourhood.
Gaill herself is just as neighbourly as her poetry. Even the local kookaburras stop by her backyard every afternoon for the meal she prepares for them.
"I've lived here since 1985 and there are all sorts of people from every culture and economic background – and they're all fantastic," Gaill says.
"I want people to be proud of being from Logan. I want them to learn more about it – there's not much information about the things we have down here."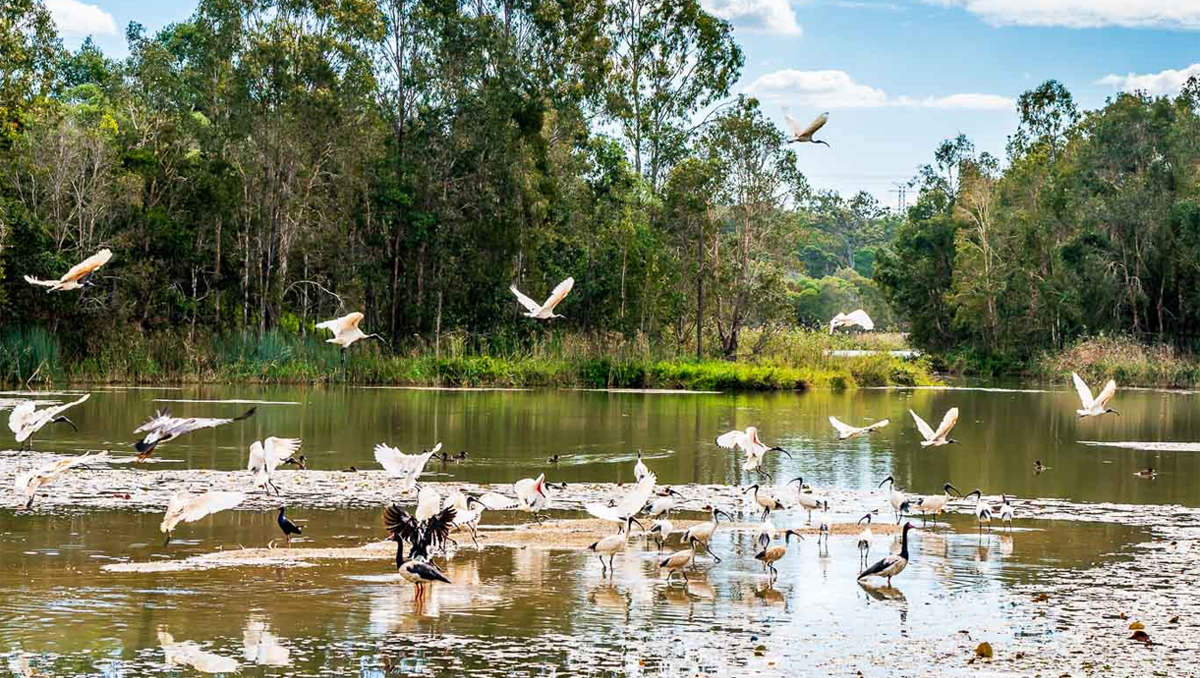 Berrinba Wetlands, which boasts beautiful wildlife and is an ideal place for hikers and families.
Gaill's favourite locations include Daisy Hill State Forest and the Berrinba Wetlands.
"When you walk around Logan, there are a lot of areas that are really beautiful. Lovely walks to do with plenty of wildlife. I just love them all."
Enjoy an excerpt of her poem, "Come on down to Logan" below:
The word around old Brisbane town is,
"Don't bother to go to Logan.
There's nothing much to do down there.
Visit? You must be jokin'!"
But those of us who live down here
Have never had regrets
For we know life abounds 'round here
Logan's South-east Queensland's best-kept secret!
With shopping centres all around
We stock everything you need
And restaurants and coffee shops
Where you can grab a good feed!
"But no one wants to come here", I hear you say
So let me change your mind
We have mountains, lakes and rivers
And parks of many kinds.
There's Daisy Hill State Forest
Koala habitat and park.
There you can go wildlife spotting
With a ranger after dark.
© Gail Macciocca, excerpt from "Come on down to Logan".