Taking the plunge to find joy in the water
Although friends James Anzo and Phillip Deng lived near Gould Adams Aquatic Centre in Kingston for years, they never ventured inside for a swim – until last year. 
That's because the 2 men, who have both lived in Logan with their families for years, had never learned to swim as children growing up in South Sudan,  and were wary of learning. 
However, seeing their children enjoying the water and attending school swimming lessons, as well as being haunted by the tragic drowning death of James' uncle on a Gold Coast beach, led them to seek out lessons. 
Last year, they attended a water safety awareness session run by The Ethnic Communities Council of Queensland who is a member of the Swim Logan program. Following the session, they were encouraged to attend Swim Logan's free lessons for migrants and refugees aged over 16 – and they took up the offer.  They'll continue the program this year, keen to become as confident as possible in the water.  
'I love going into the water and can't wait to be able to swim even more strongly,' James says. 
'It was never a part of my life growing up. We never swam at a pool or anything – but here we are surrounded by the ocean and it's part of the culture, so it is important. 
'My uncle drowned because he didn't know how to be safe in the water, so I know exactly how important it is to know how to not get into trouble in there. 
'My children swim with their school, too, so I want to be able to join them.'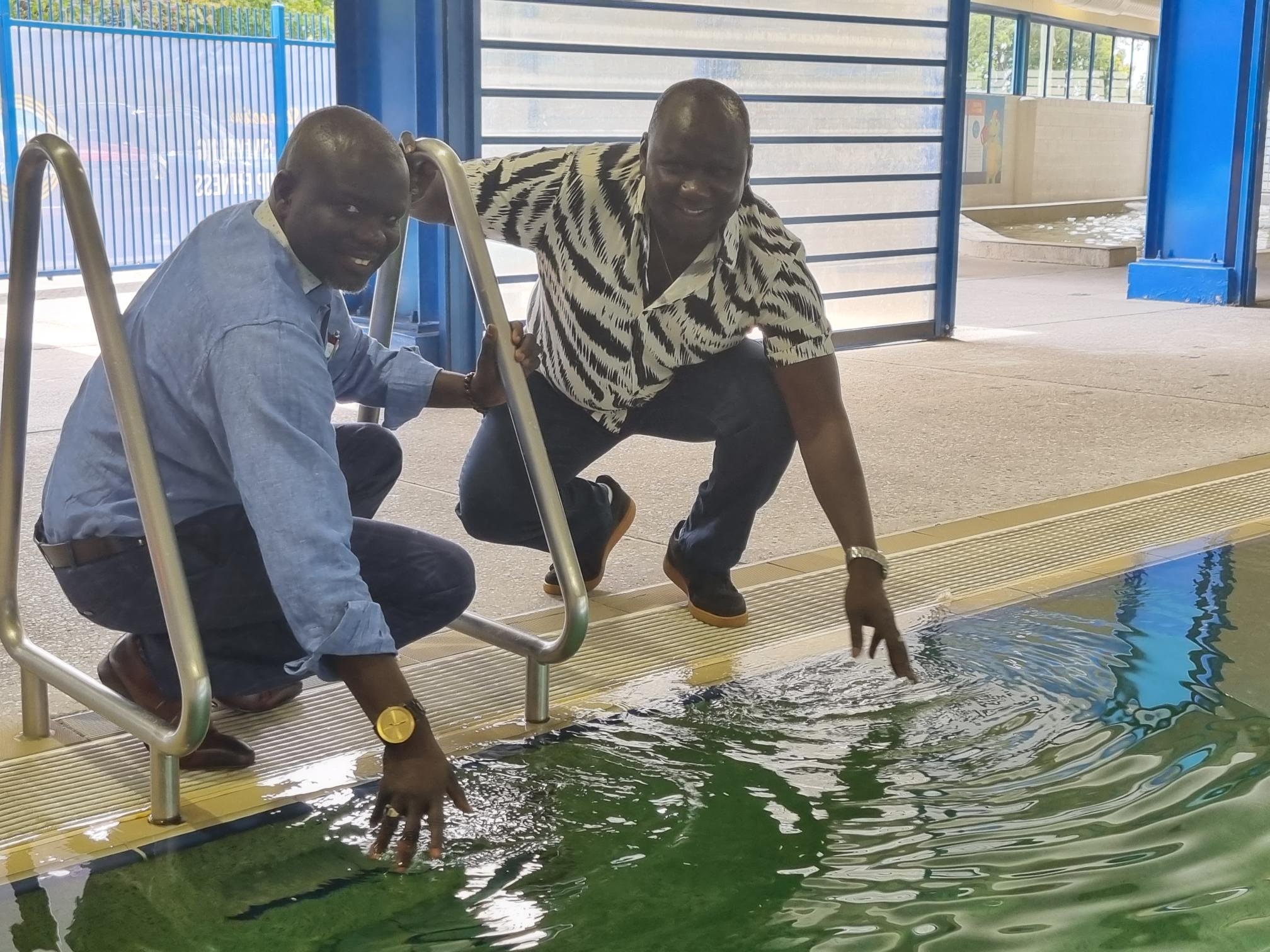 "I love going into the water and can't wait to be able to swim even more strongly"

— James
 For Philip, it's also about health. 
'It's a great way to stay healthy and get a good workout. You feel great after a session in the pool,' he says. 
'It is also excellent that this swim program allows us to be taught in a group, and with people from similar backgrounds with similar concerns. 
'For example, for us, men and women being taught to swim together would make everyone feel shy so we do it separately.' 
For both men, the group dynamics are important – as are their ties to the community in Logan. 
'For a multicultural community and great neighbours, Logan is the best place to live,' Philip says. 
The Swim Logan program is funded by the Australian Government Department of Health until December 2022. Logan City Council, Aqualogan, The Aqua English Project and ECCQ work together to deliver the lessons. For more information, head to Learn how to swim with Swim Logan – Logan Leisure Centres.