A fresh batch of multiculturalism in Underwood
Nestled in a quiet corner of Underwood, a new venue is providing a slice of Korea's unique café culture through iced Americanos and fluffy milk cream doughnuts.
In Seoul, the latest trend is scouring the city for quality 'bbang coffee', or 'bread and coffee'. Both can be found at Bake It, where Eunji Shin and her team sell out shelves of sweet and savoury pastries, all made fresh on the premises.
After graduating from culinary school, licensed pâtissier Eunji wanted to share her love for bread.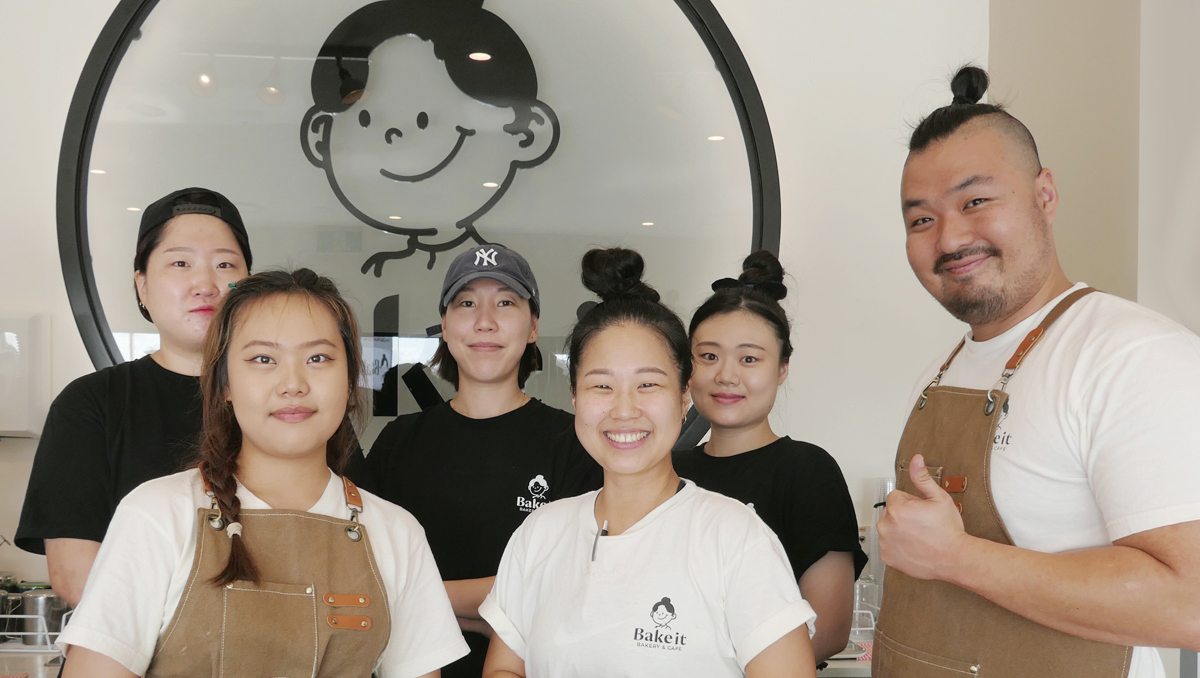 Eunji Shin and the Bake It team.
'My parents were often busy, so I grew up cooking and baking for my younger sisters. I was always happy to see them enjoy the things I made,' she says.
'Some of my happiest moments involved sitting in front of an oven and watching bread rise.'
The café's diverse range of offerings – from basque cheesecakes to japchae buns (a traditional Korean fried bun filled with sweet potato noodles) – reflect Logan's ever-growing multiculturalism.
'When we first opened, we were expecting mostly Koreans to visit,' Eunji says.
'We were surprised to see so many people from other cultures and it made me happy to see them enjoy our Korean-style breads and sweets.'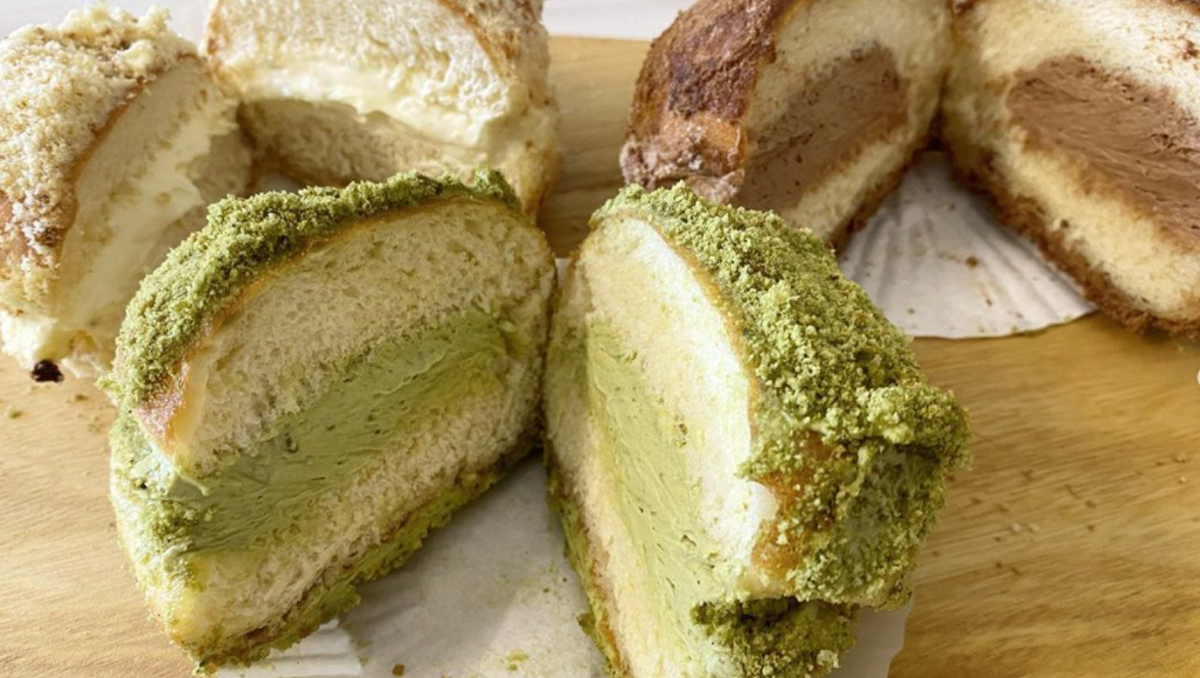 Bake It's signature chubby doughnuts, which are filled with fresh milk cream.
Their brand of carbohydrate is as creative as it is international, with red bean crumble doughnuts, corn and cheese buns and American-style Levain cookies on the menu.
'The community has been so supportive, which is how we were able to expand the business and open this cafe,' Eunji says.
'We are so lucky that people in Logan are so friendly and welcoming.'
Satisfy your sweet tooth cravings and pick up their signature chubby doughnuts at Shop 2, 3231 Logan Road, Underwood – get in early because they tend to sell out by the afternoon.
If you want to take a look at their famous mukbangs (online eating videos that have become increasingly popular in South Korea and beyond) and their latest sweets, check out their Instagram.