Why macaws are all the rage on this new app
After breaking his collarbone during a mountain bike accident, Waterford-based tech entrepreneur Nicholas Robertson experienced his light-bulb moment.
With his newfound spare time and an old folktale in mind, he developed the revolutionary new app, SwapU.
Once a traveling chef and educator for Cirque du Soleil, Nicholas is now a leading voice for technical innovation and the circular economy. With $46 billion dollars' worth of unused goods in Australian homes, SwapU, with its focus on redistribution of goods, is a promising vision for the future.
SwapU, which Nicholas describes as the "Tinder of swapping", is a fresh take on swap meets and online groups.
With this app, you could potentially swap your old iPhone for an experience with a macaw; this was a real item offered on the site, and there are plenty of other quirky swaps available.
Inspired by an age-old European folk story about "stone soup", Nicholas sees the application as a conduit for something greater.
In the tale, hungry wanderers boil a pot of water containing a single stone. They convince all the villagers to share an ingredient and end up with a meal that everyone enjoys together.
"Swapping and sharing can be seen as the same…if we share, we have more to go around. Together we feast, alone we starve."

— Nicholas Robertson
"The goal is to redistribute what we have and stop throwing things in the bin. An item isn't just an item – it opens people up to new experiences. To waste it is to deny other people of that opportunity," says Nicholas.
"The interesting thing is that swapping throws out a lot of regular shopping behaviours, where someone wouldn't normally do something because they have to spend money."
In line with the circular economy model, swapping instead of buying something new eliminates waste, reduces costs, and cuts carbon emissions.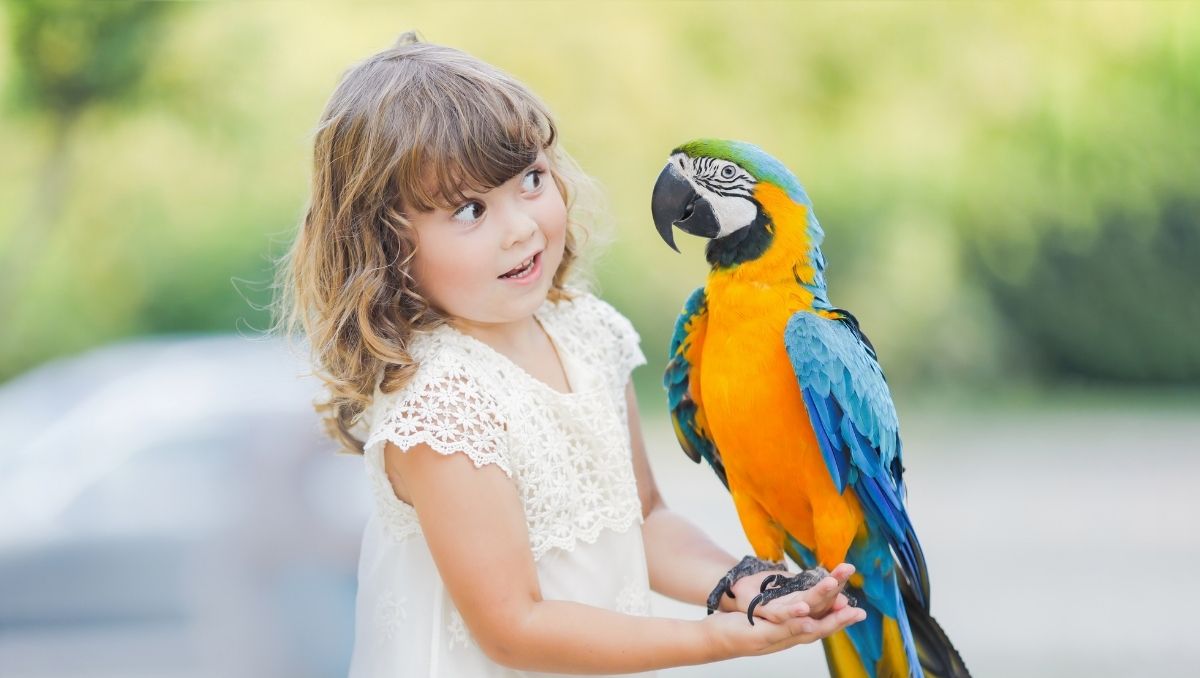 A child holding a macaw, just one of the many unique listings on SwapU.
The app also features a clever Swap and Swipe algorithm that provides a curated selection of items based on swiping history, along with a random Mystery Swap item to introduce the user to something new.
SwapU's most popular item categories are currently cars and motorcycle projects.
"While we should work to own things, we should share it out. Swapping is reciprocal and is a way of creating a community."

— Nicholas Robertson
With an increasing number of users and collaborations with companies such as Swyftx and Red Book, Nicholas is already looking towards the horizon.
His next project is based on swap matching chain technology, where goods are pooled together to simplify the valuation and exchange process.
If you've got something you'd like to swap, you can head to his website here and who knows – you might just find your perfect swap match.