Sewage solution lights up Logan's carbon ambitions
Logan City Council has opened an innovative new facility that turns human waste into energy and fertiliser.
The $28 million biosolids gasification facility was developed by Logan City Council's water business Logan Water.
The facility, which is the first of its kind in Australia, blasts sewage with extremely high heat to turn it into a product called biochar.
Biochar can be used for a variety of purposes including as a fertiliser for the agricultural industry. It also has potential applications in the building industry.
The gasification process destroys chemicals in biosolids such as persistent organic pollutants and micro and nano-plastics.
The project received $6 million in funding from the Australian Renewable Energy Agency (ARENA) as part of its Advancing Renewables Program.
The gasifier, at the Loganholme Wastewater Treatment Plant (LWWTP), is a centrepiece of Council's drive towards carbon neutrality by the end of this year.
Operational cost savings and carbon credits will return almost $1 million annually to the City of Logan while a new revenue stream will be created from biochar sales.
Carbon emissions will be reduced by about 6000 tonnes a year.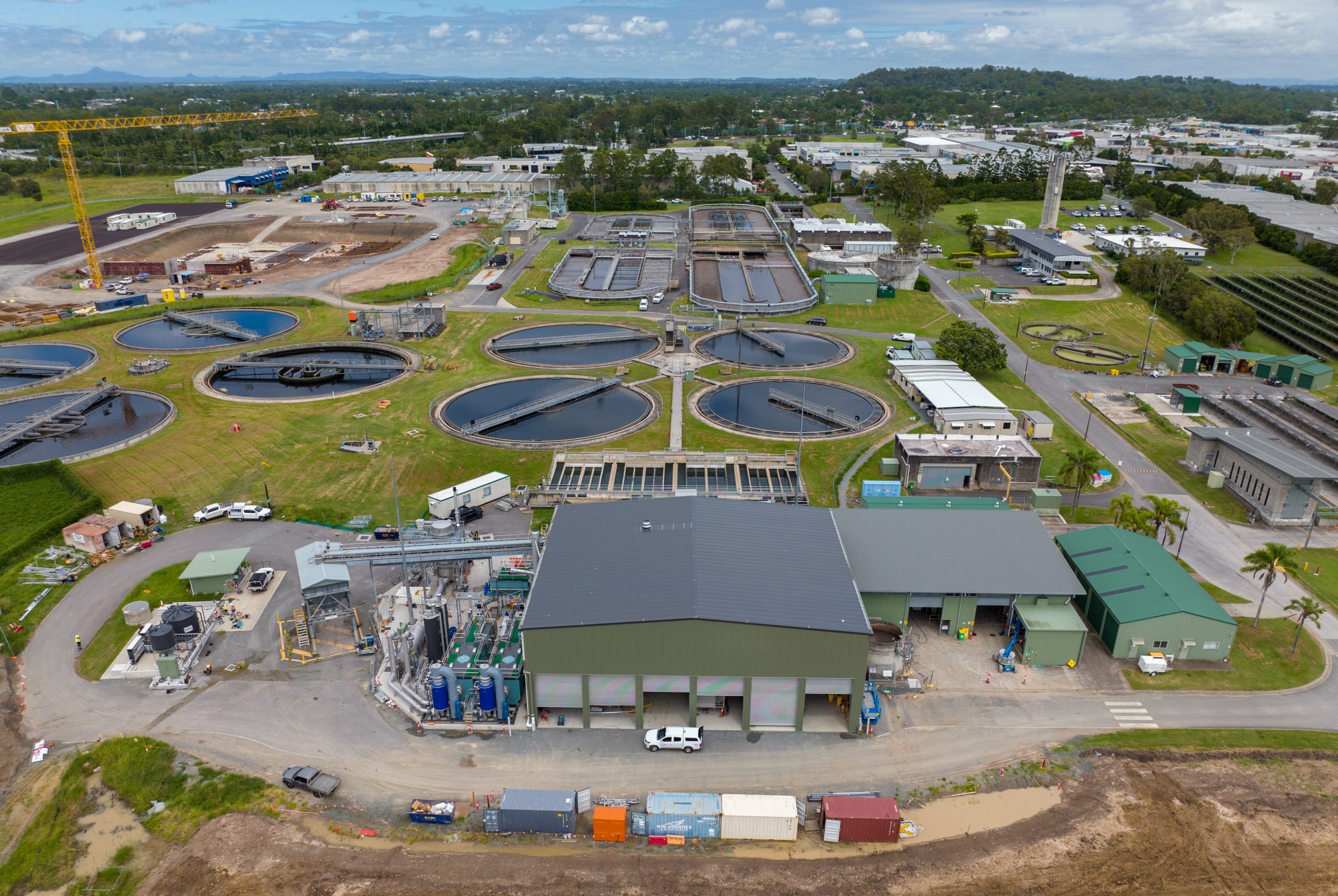 City of Logan Mayor Darren Power said the gasifier has attracted global interest.
"We are the first local government to try something like this in Australia, so its evolution has been keenly watched," Councillor Power said.
"This innovation will benefit the city and the environment for generations and is just one of many initiatives Council has pioneered to drive down carbon emissions and reuse waste.
"Logan Water is to be congratulated for turning this bold experiment into reality."
Infrastructure Chair Councillor Teresa Lane said the gasifier is a cutting-edge solution to an age-old problem.
"Disposing of human waste has always been costly and environmentally challenging," Cr Lane said.
"The gasifier sets a new standard in the management of waste and, as an added bonus, will create a product that benefits our farmers and builders.
"To think this idea was hatched here in Logan is something we can all be proud of."
Logan Water worked closely with partners Pyrocal, Downer, WSP and Cardno (now Stantec) to deliver the gasifier.
The complex construction included installing two 34-tonne, 18-metre long industrial-strength dryers that were built in Germany by Dutch company ELIQUO.
The gasification process involves biosolids (sewage sludge) being dewatered, dried and treated at high temperatures. Heat created from the process is then captured and used in the drying phase.
This creates an odourless, charcoal-like biochar.
Previously, sewage sludge was transported by trucks from the City of Logan to the Darling Downs to be used as a low-grade fertiliser.
Council is currently in advanced negotiations with a major agriculture company to market the biochar.
Logan City Council is committed to carbon neutrality by the end of 2022.
The Carbon Reduction Strategy and Climate Resilience Strategy has so far seen over 2MW of solar power installed on Council buildings.
Council is also a member of the H2Q Hydrogen Industry Cluster as part of the Queensland Hydrogen Industry Strategy.