Council, Movers + ShakersOctober 09, 2023 / 2 minute read
Logan Water fights fatbergs
Fighting fatbergs, preventing multi-million-dollar network disruptions, and avoiding corrosive gases – it's all in a day's work for 2 Logan Water officers.
Bruce Audet and Stephen Scofield are currently running a state-of-the-art catchment monitoring trailer, which aims to educate residents on what shouldn't be put down the drain, as part of the Think Before You Sink campaign.
The solar powered trailer will be set up at various hot spots throughout the city of Logan.
The general rule of thumb is that fats, oils, and food scraps should be kept out of sinks.
Fatbergs – large masses that are usually made up of baby wipes, fat, and grease – are a growing problem in Logan's wastewater network.
'Wet wipes are the most common thing that people improperly dispose of,' Stephen says.
'The wipes combined with fat, oil and greases bind together causing blockages at pump stations and the only way to get everything out is through labour-intensive manual removal.'
Improper disposal of items down toilets and sinks can result in costly network corrosion, issues at the treatment plan and unpleasant odours.
Other common culprits include household chemicals, engine oil and cooking grease.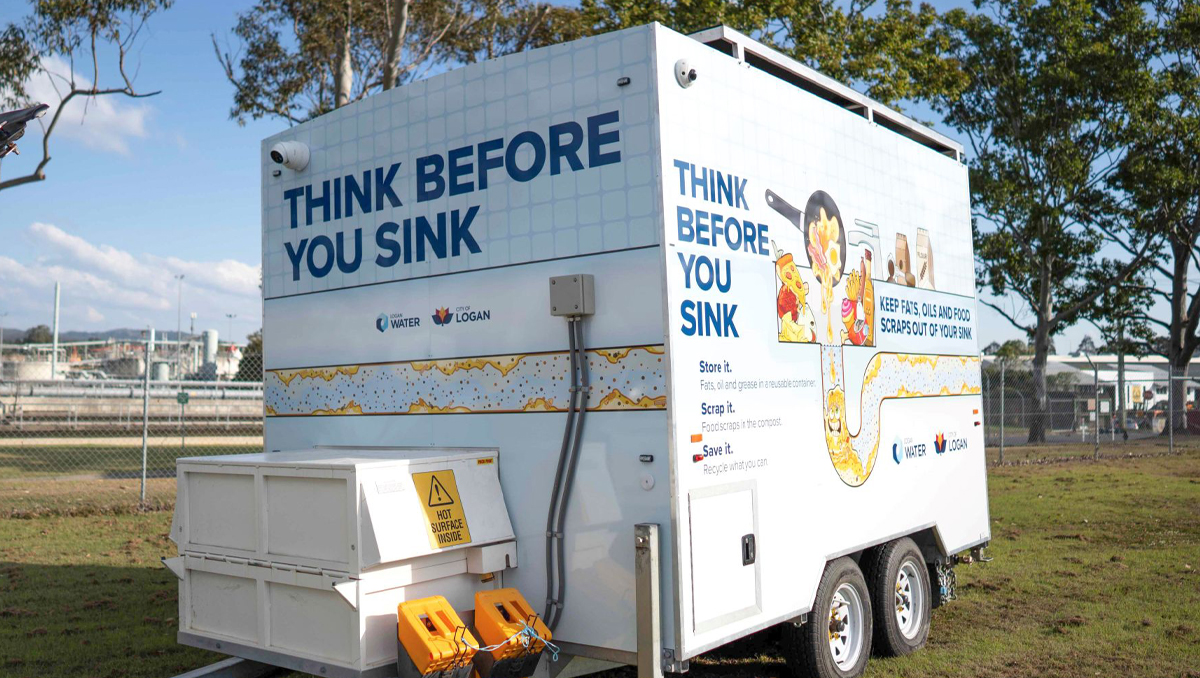 For the first time ever, Bruce and Stephen are now able to identify and troubleshoot network issues in real-time using the trailer's equipment.
'We're able to find problematic hotspots through live sampling,' Bruce says.
'From there, we monitor and evaluate risk over time and manage these sites before they reach our wastewater treatment plants.'
The trailer's technology, which has been 15 years in the making, can prevent disruptions and reduce blockage-related maintenance costs.
Senior Communications and Engagement Officer Centaine Latham says education is at the heart of the project.
'People commonly think food scraps, fats, oils and greases just go down the drain and that's the end of it, but these things can cause a multitude of issues for our network and treatment plants,' she says.
Bruce and Stephen, who regularly work with businesses and residents, agree.
'It's all about education – we help people gain an understanding and to prevent future misuse,' Bruce says.
Get the latest Logan Water updates on LinkedIn.