Posthumous honour for Jimboomba servant
Stan Wells was quiet in manner, but he was loud when it came to speaking up for the safety of his community.
The Jimboomba Neighbourhood Watch coordinator lived and breathed public safety. He was rarely seen not wearing his favoured green shirt and matching hat.
Stan was a regular at the Jimboomba and Logan Central police stations, where he would speak to officers about everything from the placement of local CCTV cameras, to the installation of theft-prevention screws on number plates.
Stan, 78, passed away in late 2018 after a battle with lung cancer. This year, a plaque was placed in Jimboomba's Rotary Park his memory.
Long-time friend and fellow Neighbourhood Watch member Bob Wiley says Stan was on the go all the time.
"Always over at the police station … during the day he'd be going round to the local businesses. Neighbourhood Watch was his life," Bob says.
"Anything to make the community better, and safer, that was his main objective."
Rotary Park is on the corner of Cusack Lane and Johanna Street in Jimboomba.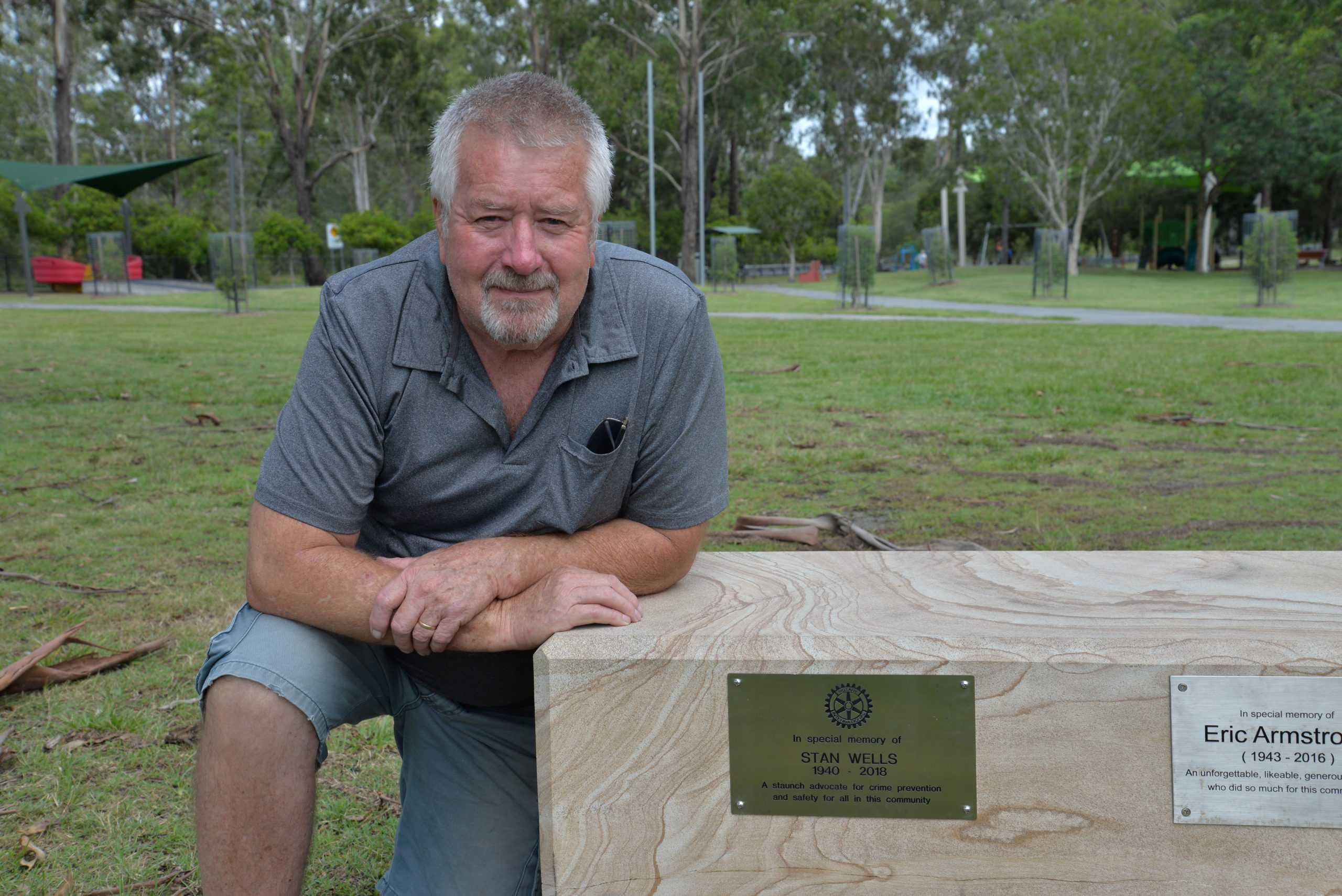 Jimboomba Neighbourhood Watch member Bob Wiley in Rotary Park, Jimboomba, where a plaque for Stan Wells was placed earlier this year.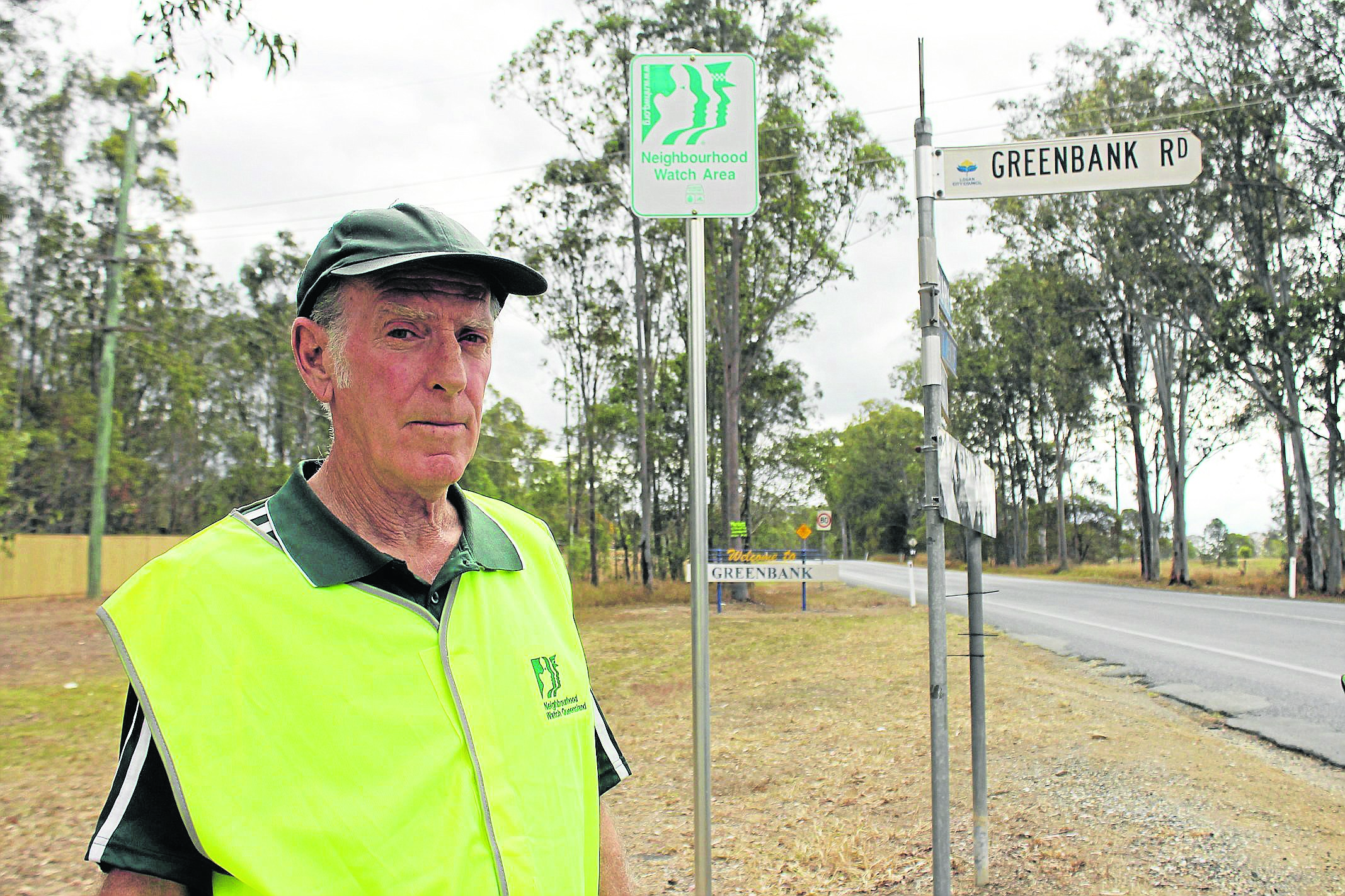 Stan Wells was Jimboomba Neighbourhood Watch coordinator for 10 years before his death in 2018.
(Photo credit: Jimboomba Times)