Foodie family brings all-day desserts to Jimboomba
Crunchy's Café opened in October, but it's already established a reputation for offering something a little out of the ordinary. And that's just what the foodie family who runs it had in mind.
The family's journey to the beautiful café has been an eventful one.
Matthew and Mary-Ann Tonnaer moved to Australia from the Netherlands in 2015 with their daughters. Since 2017, they have toured events with their double-decker bus, serving waffles to event-goers.
It was a complete career change for Matthew, who had been a solicitor when in Europe, and daughter Shirley, who previously worked in the corporate sector and now runs Crunchy's.
"I wanted a change – we all did," he says.
"We started with a marquee when we first came to Australia – our first ever event was Eats and Beats here in Jimboomba."
In 2017, they brought across a double-decker bus, which they then used to serve keen customers.
"We were fully booked for a long time in advance – but COVID-19 was really a big hit for us," Matthew says.
"All of the events were cancelled. You are left wondering what on earth you can do, and that is when we came up with the idea for a restaurant."
The family put together some plans, found the perfect location – in the centre of Jimboomba, the suburb they all now call home – and Crunchy's Café was born. It has been abuzz with new customers since opening in mid-October.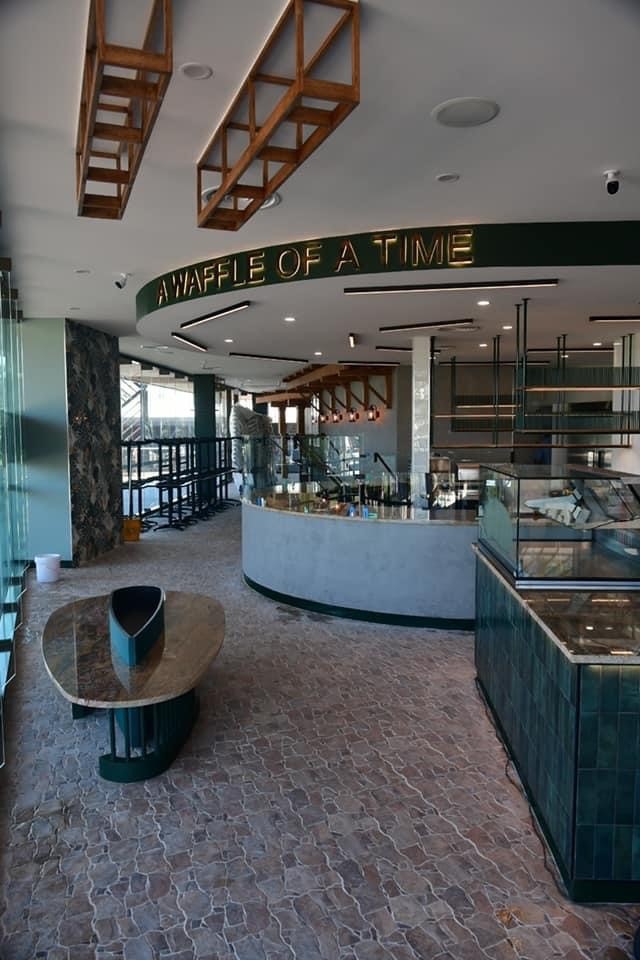 The scents of waffles, crepes and freshly-baked bread, and the visibility of the bustling kitchen, attract plenty of customers to the light-filled space all day.
"We did market research for Logan and the surrounding areas, and we really couldn't find anywhere like this – and now we get people coming here from Brisbane and the Gold Coast, especially the Dutch community," Matthew says.
Specialising in breakfast, the café also opens in the evening when it serves grazing platters and wines from local wineries or locally brewed beer.
"We always buy from local suppliers when possible, from smaller companies who really pour their heart into their product,"  Matthew says.
The food is seasonal, too, with regular menu changes.
"Don't expect to get the same thing every time you come here," Matthew says.
"We are not going for what is easy, we are going for what fits with our philosophy – and I think that's what makes people come here and what makes it a vibrant place."
While Mary-Ann was born in Australia, Matthew says he marked his fifth anniversary of arrival in Australia – on 5 November of this year – by applying to become an Australian citizen. He officially became a citizen on 16 November 2021.
Crunchy's will ensure that a big part of his home country always remains close by.
Crunchy's is located at Jimboomba Central Shopping Centre.
W: www.crunchys.com.au/crunchyscafe/ 
Facebook: @crunchysaustralia
Instagram: @crunchysaustralia